Introducing My Forex Signals Service
Mar 14, 2023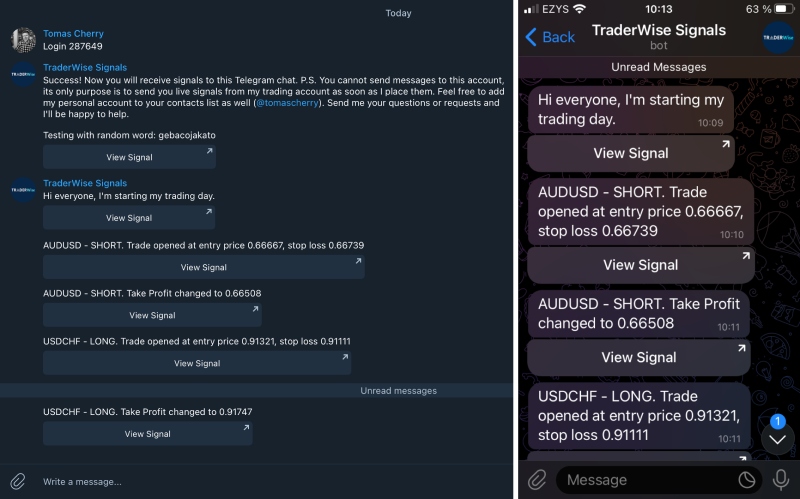 So here it is. I am laughing as I write it because just a few weeks ago I said I'm probably never going to offer signal service, haha!
Before launching this service, I had a strong belief that I will never ever reveal my trades to the public.
But one day it dawned on me... My mission is to enrich the world, after all. And we, as souls, are here to do what we love the most, at any price, and don't do anything that we don't like, at any price. Because living this way brings us the most inspiring challenges that serve us in our path of spiritual development to the greatest extent.
So after long consideration I decided: Scrap it, let's do it. I prepared a contingency plan for potential liquidity risks, reshaped my trading plan and I opened up to the world.
I believe TraderWise Signals is the No. 1 signal service in the world. Why? Just think about how many traders are trading the professional (not retail) side of the forex market? And then how many of them are successful? It's a handful of people around the entire world! And how many of those people are willing to share their trades with the public?
Almost no one. Professionals don't do that because it is stupid by all means. I know. My service shouldn't be on the market. And maybe it won't be there for long. Because I also have to protect my investors who are using my capital management service.
But I've done it anyway. The clock is ticking. It's your chance. This service is limited to 80 subscribers. First-come, first-serve basis.