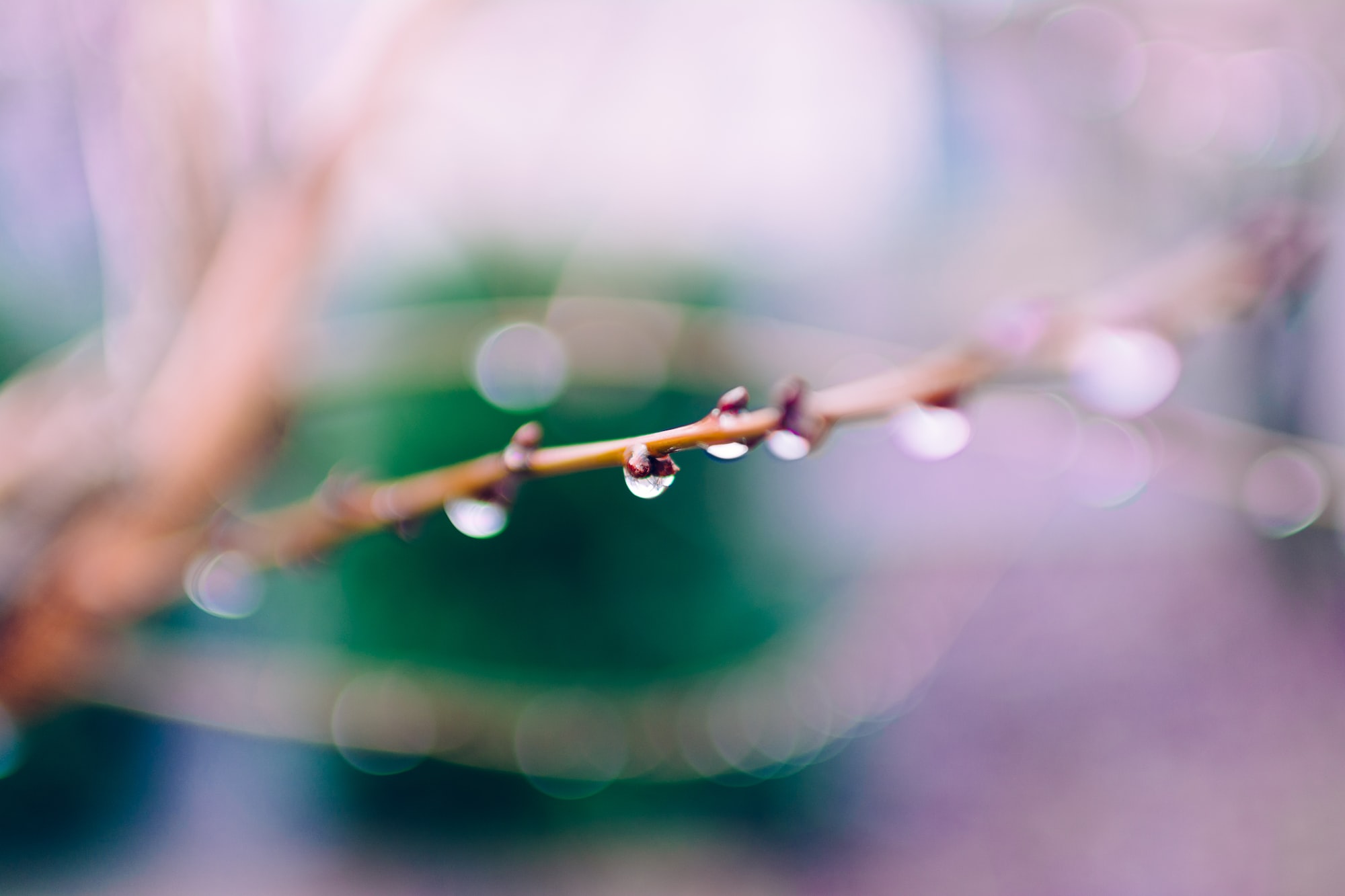 Last month I launched TraderWise - my own trading journaling tool! The problem is that I'm still learning as a trader. What do traders like me have to do? To study the charts even more diligently, and to also analyze their trades (journaling) to find repeating patterns and to understand what kind of bullshit the subconscious is doing to us! And then destroy that bullshit.
Sure you can do the journaling in Excel or manually on paper, but I wanted an efficient and user-friendly tool for that. The best solution that I managed to find was still buggy and worked horribly with my platform. After writing to their support and receiving a standard (unhelpful) answer and frustrating myself even further, I decided to build my own tool - hey I'm a web developer! It took me 2 months of almost full time work to build it (besides trading), but hey it's here! And then I thought: why keep it just for myself? Let's share it with the world!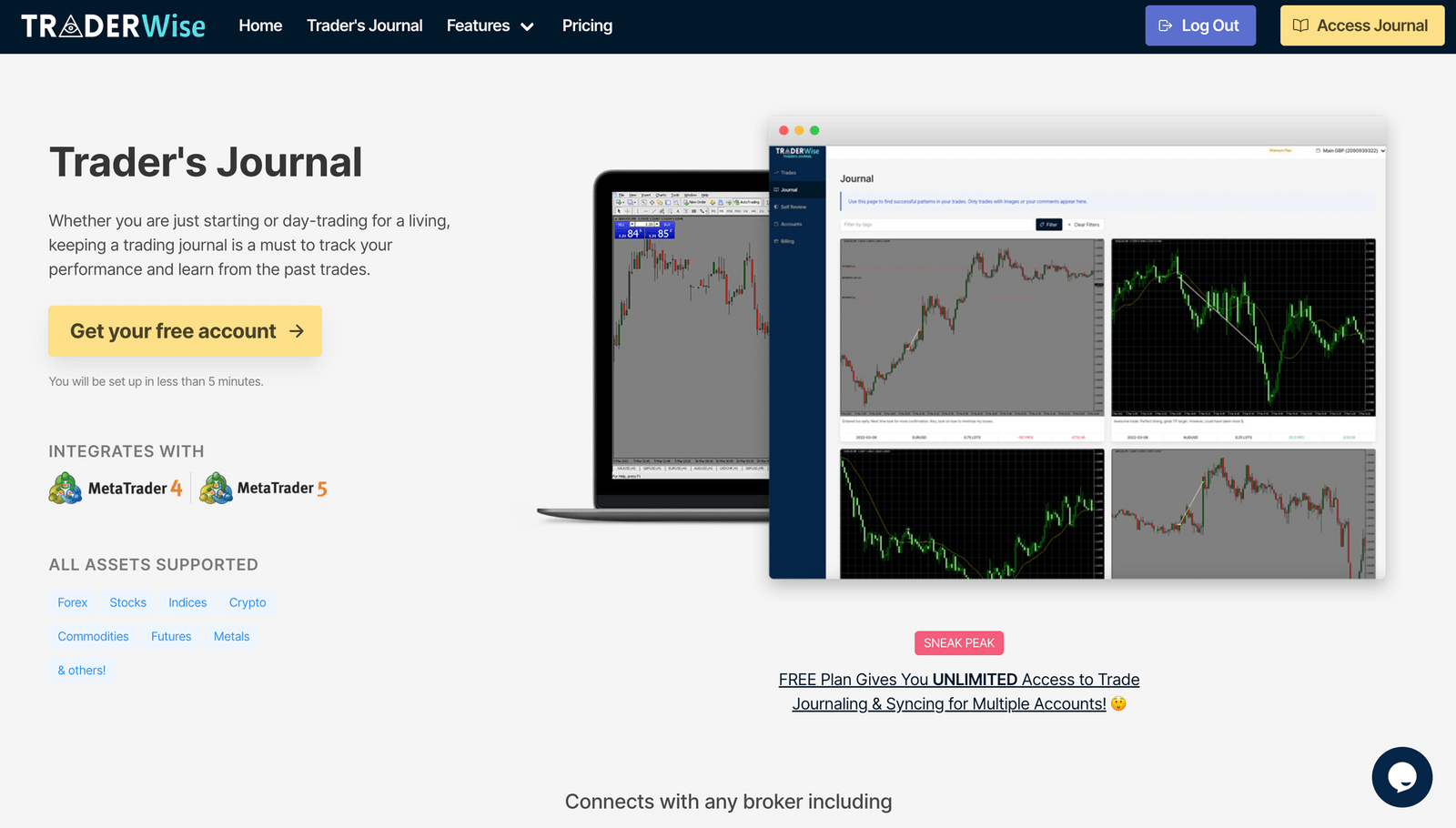 So what is TraderWise? It's a web based trading journal app, which I think you'll love!
It offers syncing of trades history from MT4/MT5 platform for multiple accounts.
Additionally, you can:
- Sync chart screenshots (with your own template applied);
- Comment on your trades (to remember what was good and bad about it);
- Assign tags for each trade to find hidden links between good & bad trades;
- Use the bespoke self review feature to evaluate your daily/weekly/monthly progress and observe how your performance is changing. Because you can only improve what you measure!
The best thing is that the core features of TraderWise journal are free to use without limits, but you also get to try all of the premium features for a number of times, while on the free plan.
Also, on TraderWise I've uploaded some of the tools I made for myself to use in my trading. They're available to download for free - it's my gift to the traders community.
So how did I do with trading last month?
Well, again, ups and downs. I think deadlines help me. When I had just 3 days left in my previous FTMO challenge (20K GBP) and was in -4.6% drawdown, I managed to make 5% profit in those 3 days and get a free repeat! It wasn't gambling, actually the opposite - I was waiting for the best setups and also ensuring 1:1 R/R. Something in my mind just changed during those days, because I knew I couldn't lose, it was just too painful to think about it!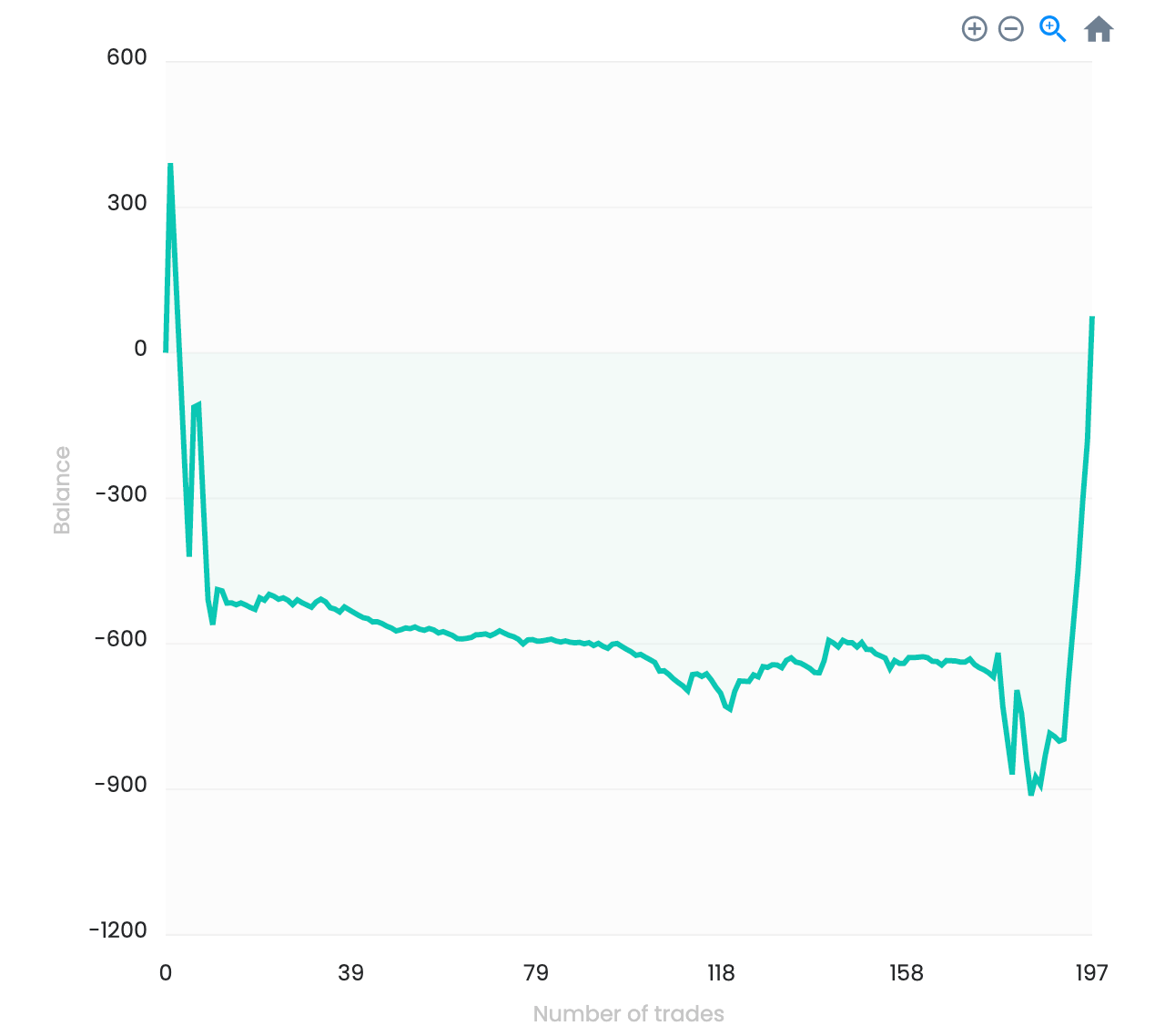 And then I decided to buy 200K USD challenge - the biggest on FTMO. And do the two challenges simultaneously. And I also included my older (long running) 70K USD CTI challenge at some point. And guess what? I'm in a slow and painful drawdown at both FTMO accounts. And I also almost blown my CTI challenge account - i.e. almost reached my relative drawdown limit. Same pattern is repeating.
It's funny but sometimes my FTMO challenge graphs remind me of FX trading charts. Price is moving down, then a double bottom and then... shoot for the sky!
I know that it's psychology and I know it's some sort of subconscious pattern running in my head. Because if I backtest my strategy it shows good results. The problem is that I have a hard time sticking to it.
But I know that I won't give up and I will break those patterns and will finally start earning consistent profits.
The month wasn't easy - as always. Some days were extremely painful. I screamed, shouted, punched myself, cried for multiple times a day. I was grasping for air. The whole world was falling apart. But I think what was happening in the background - I was burning my fantasies. I really had to get real. The reality is that I need 10x more discipline and 10x more seriousness in this business. Whatever I thought I had developed in myself is still not enough. This is a world class game for top performers only. I'm going for the summit of Mount Everest. It's ridiculously hard, but that's the path worth taking.
If you're a trader who is also on a similar journey - congratulate yourself and pat yourself on the back. You're not alone. Stay strong. All successful traders that I've heard of have experienced massive amounts of pain (both physical and financial) until they turned their trading terminal into a money printing machine and achieved their dreams. I'm no exception. Yes astrologically my planets are perfectly aligned for money making, but it doesn't mean that I was born ready. I still have to go through the whole path of to success - there are no shortcuts. You'r no exception too. Just don't stop. Always study, analyse and improve. Remember that while amateurs are guessing and looking for quick fixes, professionals are learning, gaining a more inclusive understanding of how the market works and using it to their advantage.